Description
Own an original American Murder Song work of art, hand-illustrated by Terrance Zdunich. Each of these drawings is a prominent piece of American Murder Song's "1816: The Year Without A Summer" journey.
The Heretic and The Knave
These 8.5" x 11" original ink drawings are featured respectively as the 9 and Jack cards in American Murder Song's "The Trav'lers Deck." The deck was original seen in "The Six-Mile Inn" music video, where Messrs. Storm and Tender (Saar Hendelman and Terrance Zdunich) shuffled and drew The Heretic and The Knave cards to summon the murderous spirits of Sweet Rosalie (Sara "Chibi" Taylor of The Birthday Massacre) and Unwed Henry (Aurelio Voltaire). Each drawing is sold separately.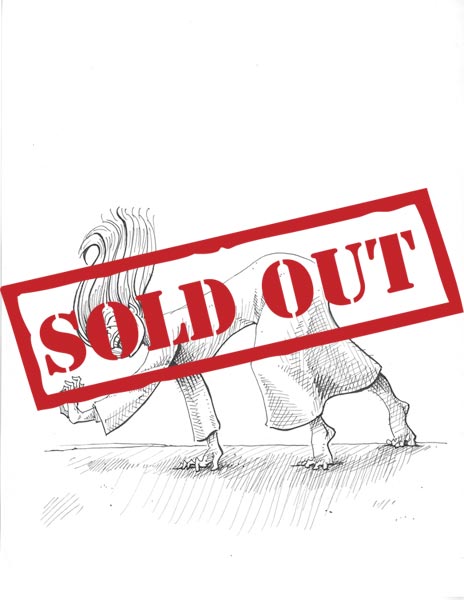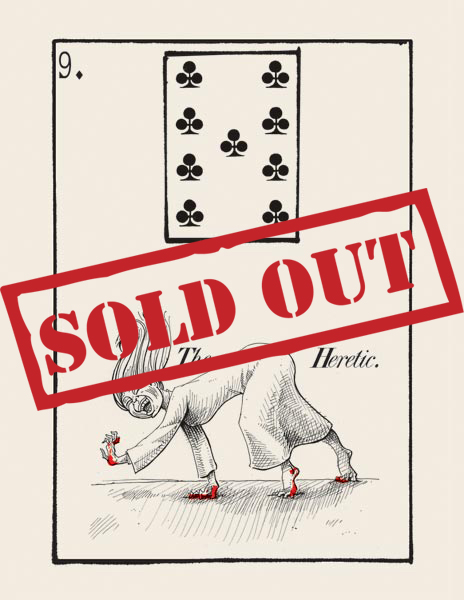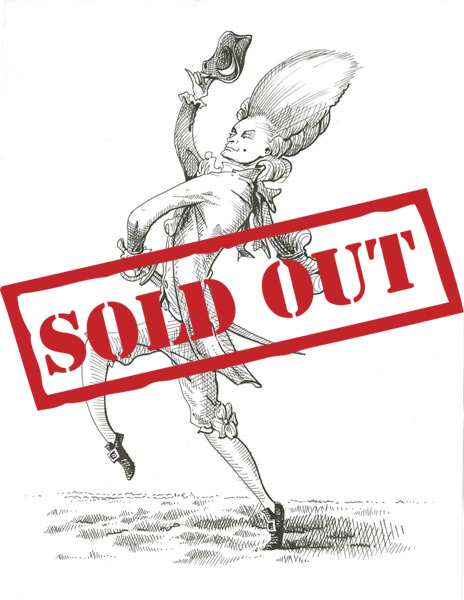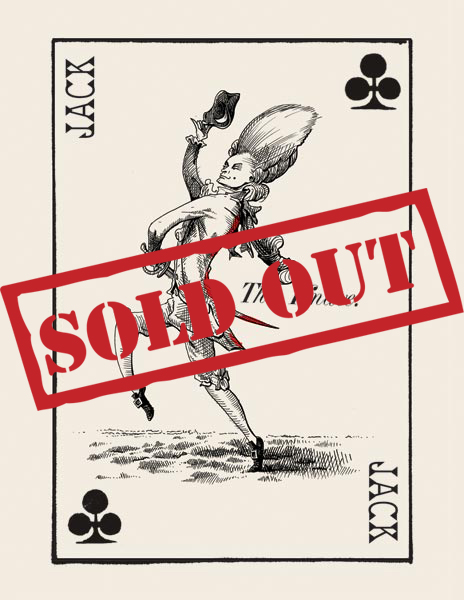 The Six-Mile Inn Layout Sketch
A lot of preparation goes into creating a music video. Before starting production on "The Six-Mile Inn," American Murder Song's debut music video, Terrance sketched this bird's eye layout of what the set might look like. This 11" x 17" blue pencil, graphite and marker drawing was used by director Jake Akuna and his crew, who faithfully recreated the illustration using real furniture and props on a green screen soundstage. This rare drawing is a real piece of American Murder Song history.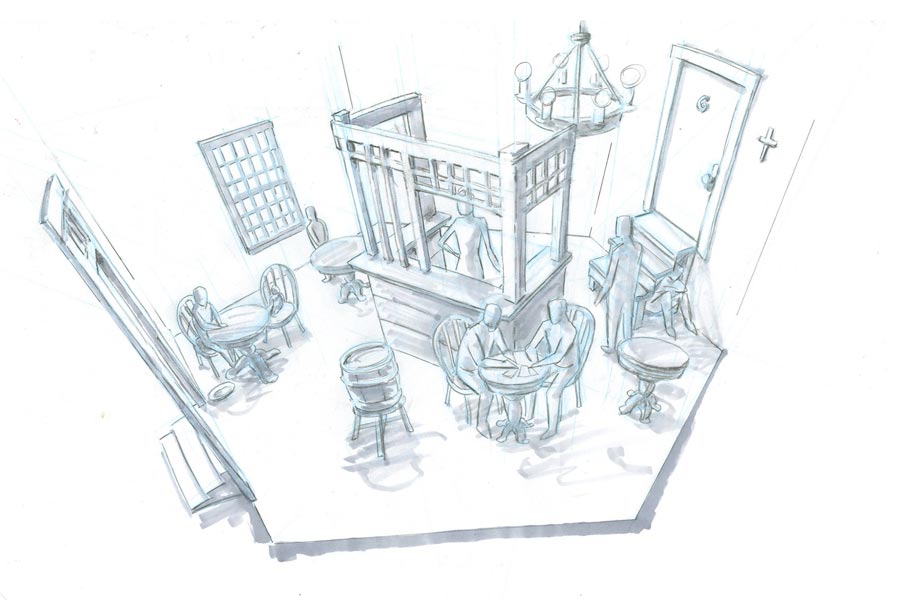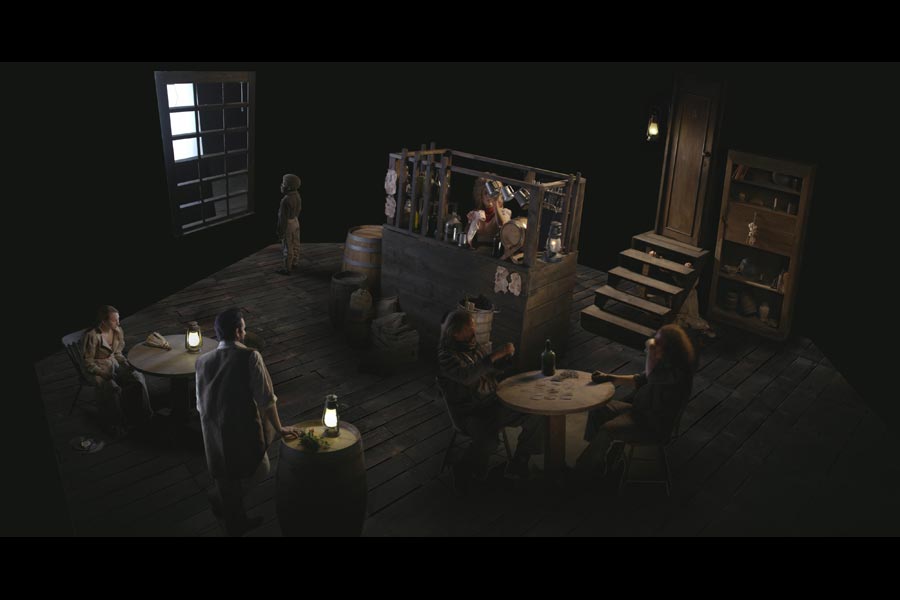 Each piece of original artwork comes with an Autographed Certificate of Authenticity.
Own a one-of-a-kind, deathly doodle today! Offer only available 'til May 31st.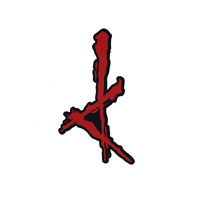 THE MARK VINYL STICKER
$5.00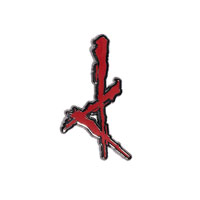 THE MARK OF CAIN ENAMEL PIN
$5.00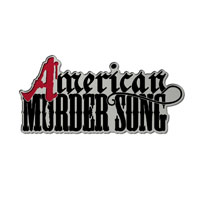 CLASSIC LOGO ENAMEL PIN
$5.00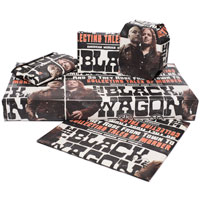 GIFT WRAPPING
Add At Checkout