Description
Winter, 1846. Experience the harsh and fateful journey of America's favorite cannibals, The Donner Party… the very same deathly journey that inspired American Murder Song's The Donner Party Album. Brave your way out of the snowy slopes of the Sierra Nevada mountains and stagger to safety in Fort Sacramento. Collect Fingers Of Meat along the treacherous Emigrant Trail whilst avoiding Toil, Trouble and Doom (and learnin' a little history along the way). The one who gets to the Fort with the most Meat wins!
This Game Contains:
1 Super-Sized Game Board
8 Survivor Game Pieces
72 Cards Of Toil And Trouble
1 Spinner Of Doom
Fingers And Fingers Of Meat
& Much, Much More!
For 2 to 6 players aged 8 to death. It's the Ultimate Battle Between Food And Evil. May the best Cannibal win!
Product Gallery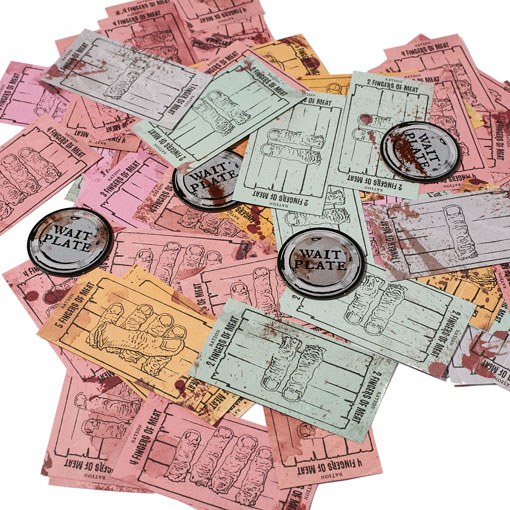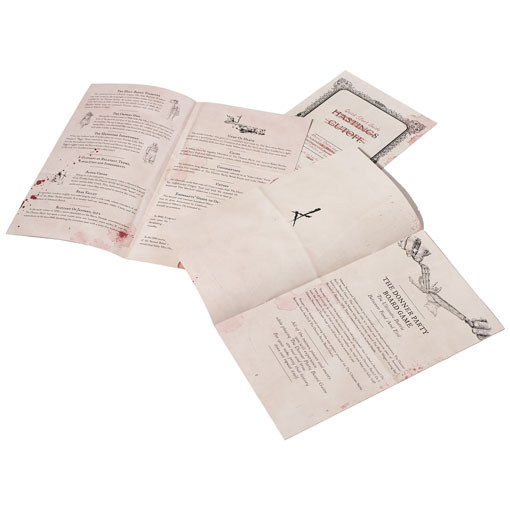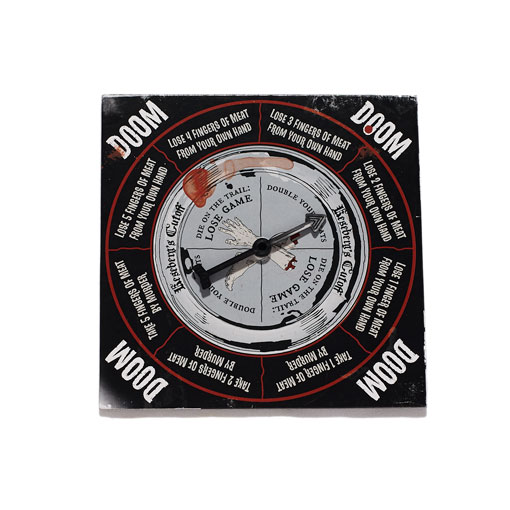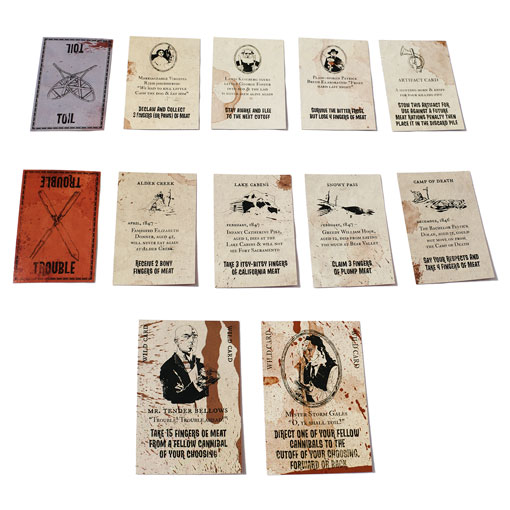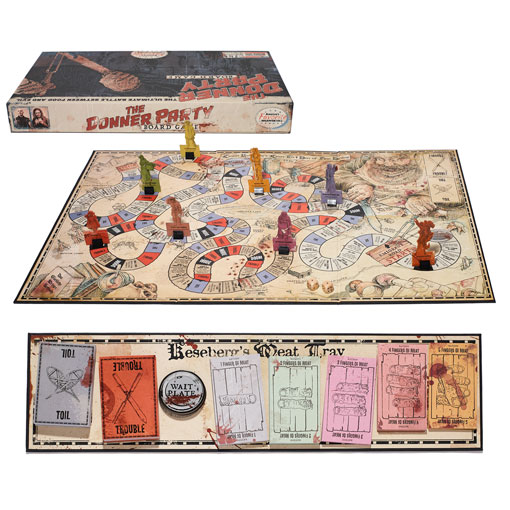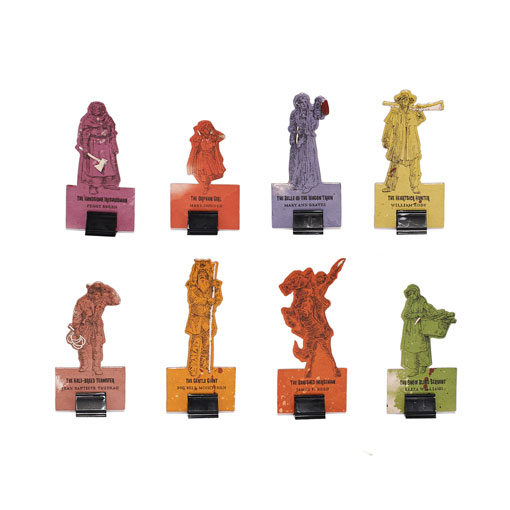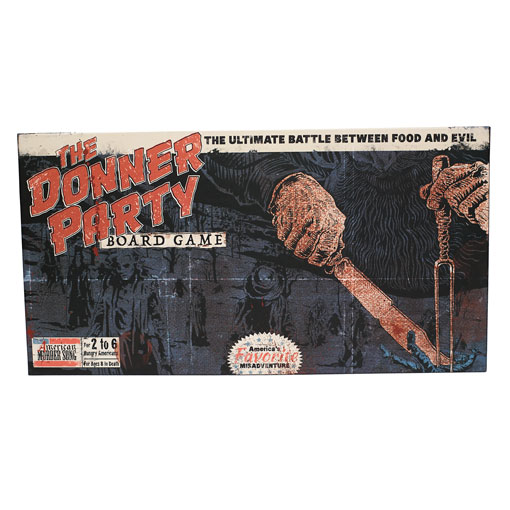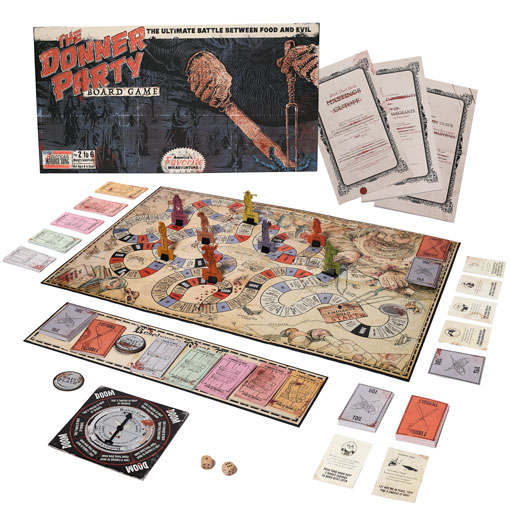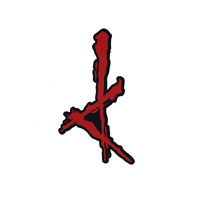 THE MARK VINYL STICKER
$5.00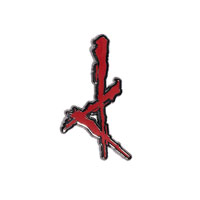 THE MARK OF CAIN ENAMEL PIN
$5.00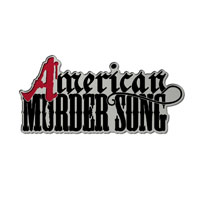 CLASSIC LOGO ENAMEL PIN
$5.00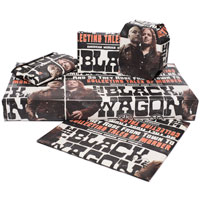 GIFT WRAPPING
Add At Checkout